Wibu-Systems supports the Reallabor Tiny Houses
A little can go a long way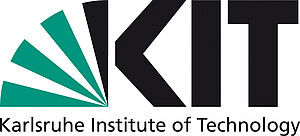 This simple saying has a lot to teach the world: In our constant pursuit of the bigger, better, faster, we have pushed our world's resources to the limit. But a rethinking is happening among the pioneers of a new way of living, and we at Wibu-Systems know a thing or two about how complex challenges can be overcome with simple and elegant solutions, if you add the right amount of innovative thinking.
Tiny houses are one fascinating opportunity to solve some of the basic problems of modern life. Our planet is home eight billion humans, and more and more of them are projected to live in cities. Space comes at a premium, and the divide between the rich using a disproportionate amount of our world's resources to power their affluent urban lifestyles and the rest of society keeps expanding. One solution is to find new ways to design the urban space to become more inclusive, non-discriminatory, and ecologically sustainable: Tiny houses, built with sustainable and ecologically sourced materials and design to make more out of less.
Karlsruhe, home to Wibu-Systems and many other innovative organizations, has been spearheading the tiny house revolution in Germany since the first Tiny House Festival led to the formation of the Tiny Houses Association in 2018. Our partners at the Karlsruhe Institute of Technology turned the vision into tangible reality with a student-designed prototype: a tiny house that provides a home for up to four people, used as a temporary living space for new students looking for accommodation and as a model for what tiny houses can do as community spaces.
Wibu-Systems supports the Tiny Houses Association of Karlsruhe as a promising initiative that shows us the potential of modern technology and innovative thinking, coupled with the necessary social and ecological awareness.