Social Engagement
Who is nph?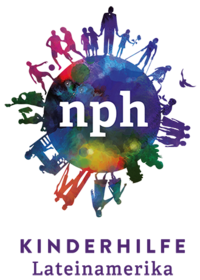 nph (nuestros pequeños hermanos - our little brothers and sisters) was founded in 1954 by Padre William Wasson in Mexico. nph Kinderhilfe Lateinamerika e. V. was founded in 1985 and currently boasts 34 employees located in Karlsruhe, Germany.
As an international Christian children's charity, it supports ten children's villages in nine Latin American countries, where about 3,200 girls and boys in need have found a home. More than 18,000 children have grown up with nph and have thus found their way into an independent life.
In addition, nph also provides comprehensive humanitarian aid outside the children's villages, reaching more than 100,000 people each year.
Our special relation with nph
Since 2013, Wibu-Systems has been supporting nph Kinderhilfe Lateinamerika e.V., an international children's charity dedicated to protecting children in need. Wibu-Systems initially committed to supporting "Pasos Pequeñitos" in Honduras. The daycare center enables single mothers to pursue work or training in the disenfranchised communities of the country's capital Tegucigalpa, safe in the knowledge that their children are secure and looked after with loving care.
Wibu-Systems has remained a loyal supporter of "Pasos Pequeñitos" over the years but continued to expand its support to other initiatives and countries served by nph. Special occasions were always a welcome opportunity (such as Christmas gifts for nph children in 2015 and 2017), but Wibu-Systems has also been committed to following its principles of sustainable and lasting protection and security also in its social efforts with nph. In 2016, this led to the installation of a source for safe water for a Haitian primary school; in 2017, Wibu-Systems decided to focus on emergency relief for natural disasters (Mexican earthquake victims) and health challenges (a children's cancer ward in Haiti). In 2018, Wibu-Systems erected a boundary wall for the nph girls' high school in Guatemala and improved the IT infrastructure in Bolivia.