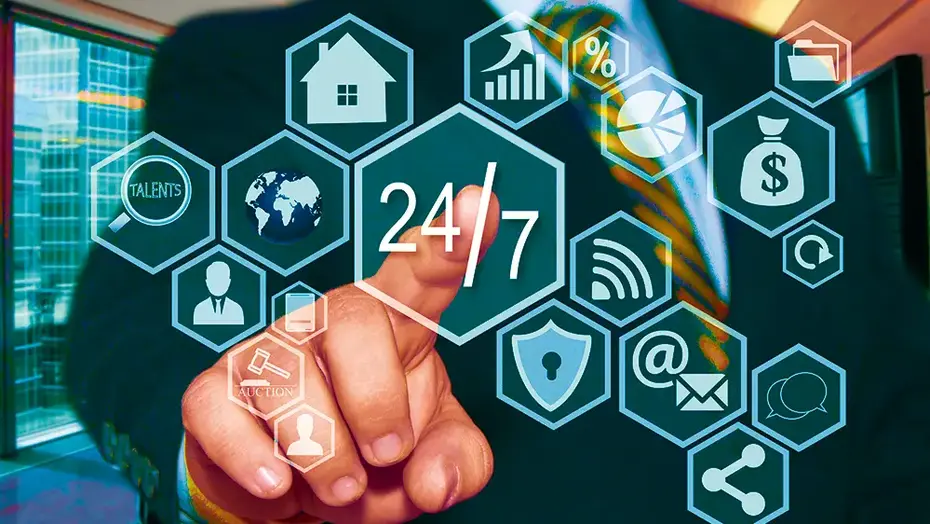 Our Service at Your Service
Let us take a quick personality test. You are trying to solve a particularly hard puzzle while you are home. Would you A) keep working until you have solved it by yourself, or B) let your friends and family help you? Whichever type you are, one thing is certain: You usually cannot play out your personal habits at work. In a professional environment, efficiency is key. It is about finding the best solution with the minimum input of costs and resources. Long gone are the times when you could give yourself days and weeks to solve a problem. Wibu-Systems is here for you when you need to find the perfect software protection, licensing, and security solution as soon as possible, and we will stay at your side before, during, and after you launch it. If you want, we can even operate it for you.
CodeMeter gives you so many ways to introduce protection and licensing for your software. This can make it hard to find the perfect choice for your specific needs. We want to ensure that your design decisions and protection concepts are perfect from the word 'go', which is why our Professional Services team offers foundation courses on many CodeMeter topics. You can invite us for in-house training at your business location. Our in-house seminars can be tailored specifically to match your needs and interests, e.g. covering only the relevant aspects of our foundation course on the first day and then moving on to a workshop to help you pick the right licensing concepts. At the end, you will have everything you need to kick-start your licensing and protection solution.
And should you still have questions when integrating CodeMeter into your software, Wibu-Systems' support team is again ready for you with competent advice. Our service portal is open for your questions around the clock, or you can send us an email or contact us by telephone. Our support team has the in-depth technical know-how to answer all of your questions and boost your confidence. Our technical support will sort your queries and answer all of them quickly according to their priority and your chosen support package. The choice is again yours: You can build on the free basic support with two premium levels – silver and gold – that give you guaranteed access to a named partner, comprehensive support, and a contractually agreed response time.
If any of your users have a question about installing or using the system or encounter any disruptions, they can contact our support team directly by email or phone. Many questions are answered faster and better in a direct conversation with your users than if your support team had to pass the issue through to us. Our specialists have seen almost every possible issue and can save the day with competent advice. This additional service is free of charge for your users, and for your business.
These services are complemented by our operating services team specialists: Wibu Operating Services (WOPS). As part of our Support unit, WOPS can operate the online licensing solution CodeMeter License Central and the CodeMeter Cloud for you from our data center in Frankfurt, Germany. Our experienced professionals will take charge of the infrastructure and the smooth provision and seamless operation of the systems, naturally including maintenance for the operating systems and the Wibu-Systems applications on the hosted systems. With 24/7 supervision, we ensure online licensing with top reliability for your clients and users. You have a choice of packages to match the number of licenses per month and level of availability you need.
We are here for you – choose one of our many services and save yourself invaluable time and money.
KEYnote 39 – Edition Spring 2020