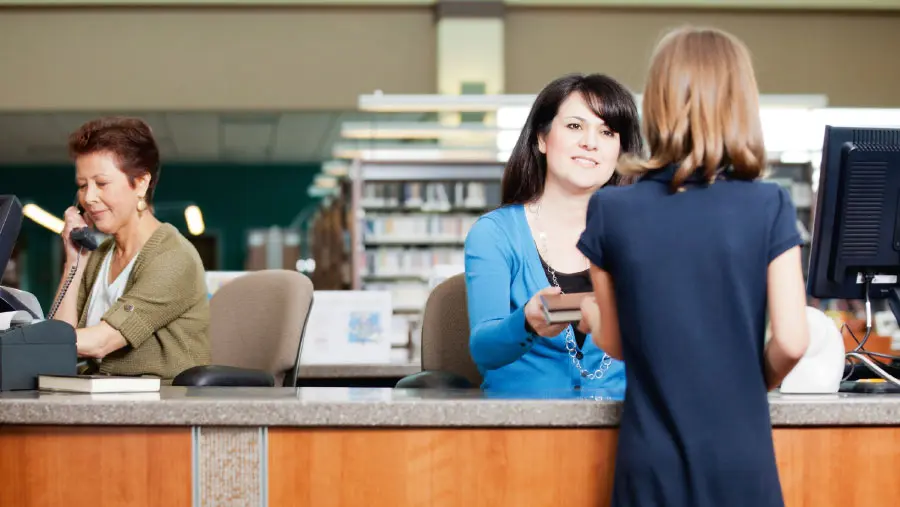 Customer Portal
As an Independent Software Vendor (ISV), you might be wondering: "Why do I need a customer portal?" The ­answer is simple: "Because you want to sell more and save internal process costs!" You can do this with a licensing, protection, and security solution like CodeMeter. The customer portal is only one of many means of achieving your objective. This article shows you how a customer portal can help you and presents other options it has to offer.
What is a customer portal?
A customer portal is a web application that enables users to see and manage the licenses they own. Your user simply logs into the portal with his user name and password or a dedicated license key – the ticket. Once he is logged in, the user gets an overview of which licenses and software products he owns. He can see which licenses have been retrieved or activated, activate licenses right there, and download the software that goes with the license. Additional deactivation and reactivation functionality can be offered as an option. The portal allows the user to even register licenses acquired via a reseller.
In short, you and the user get a one-stop place to see all of the licenses bought by a single client.
How does this help me sell more?
Up-selling and cross-selling to established clients is easier and more cost-effective than acquiring new clients. Doing so efficiently means knowing which licenses the client already owns. Software products and their licenses are often sold via resellers, and few ISVs know their end users personally. You can offer your clients the opportunity to register all of their licenses via the customer portal. Incentives like discounts on additional modules or access to exclusive online content can help motivate the user to do so.
The benefits are substantial for you and your clients. You are given an overview of the licenses held by the user and can pick and mix the right packages for him. The customer portal also gives you a great canvas for showcasing your new offers, whether they be updates to existing products, upgrades with new and exciting functions, or completely new products that might fit the user's tastes and needs. In addition to targeting the user via the portal, the data also helps you mix and match your newsletter effectively.
How does the user benefit?
Registration via the customer portal offers benefits not only for you as the ISV, but also provides advantages to the user. The time of lost licenses has ended. No more looking for license keys bought years ago when the operating system is reinstalled or software needs to be migrated to a new computer. No user likes to lose the software he has become familiar with. The customer portal gives the user access to all of the licenses he owns. All he needs is his email address to get his password renewed if he forgets it in the meantime.
The user will also find up-to-date information about whether and which updates are available for his products. Updating software is often inevitable to ensure it is functioning correctly, especially when a new operating system has been installed.
How can I save costs?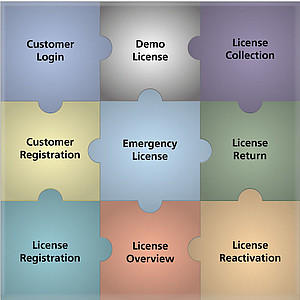 Depending on the target group, the typical end users will change computers or reinstall their systems every one to five years. With licenses kept on a dongle or CmStick, no new activation would be required after such a system change. The case is different with soft licenses like a CmActLicense, which require the new device to be activated. Current legislation means that the user is entitled to use the license. Typically, binding a license to one machine and deleting it when that machine has reached the end of its life is not allowed. Requiring a new activation cuts both ways: The user is required to do it, and you as the ISV are required to provide the means to allow him to.
This is where the customer portal comes into play. You define the rules for deactivation and reactivation to match your specific product and its target group. For instance, you can state that the user can deactivate a license at any time and reactivate it on a new machine once it has been cleared again. In cases in which deactivation is not possible, you can allow a defined number of initial reactivations – including "no more" reactivations – and a point at which the customer would be allowed to reactivate the license – e.g. "after one year". These options enable the user to manage and transfer licenses himself via the customer portal, but within the framework defined by you. Support would only need to intervene in cases that go beyond that framework. You stay in control of the licenses you have sold, but minimize the need for support resources substantially.
Who uses my software for how long?
As an ISV, you are naturally interested in knowing how frequently and for how long your users employ a specific version of your software. Again, a customer portal can be the answer: With automatic registration capabilities built into your software, your customer portal can receive detailed usage data whenever the software is used. Giving the end user access to exclusive online content can be an incentive for allowing such monitoring. At the same time, the system can check and verify whether the user's license is still valid.
Even without automatic registration, tracking the number and distribution of activation and reactivation incidents allows you to estimate the average lifespan of a PC or software product in your target group.
How can CmLicenseCentral help me achieve this?
CmLicenseCentral helps you implement a customer portal. With the Web Depot, CmLicenseCentral includes a compact stand-alone solution that is ready for use out of the box. You simply change the layout to match your corporate design and define the rules for deactivating and reactivating licenses, providing immediate relief for your support personnel. The Web Depot comes with the following functionality:
Online license activation and deactivation
Offline license activation and deactivation
Automated reactivation
Depending on your established infrastructure, the Web Depot's modular design allows its expansion into a full-service customer portal and integration with existing systems. The following modules are included as standard:
Customer login (stand-alone)
Customer login (integrated as single sign-on)
License overview
Customer registration
License / Ticket registration
Ordering and creation of trial licenses
Creation of emergency licenses
With these modules at your disposal, you can tailor your customer portal to match your requirements and integrate it with your established systems. You can integrate the CmLicenseCentral functionality directly into existing portals via web services (SOAP). CmLicenseCentral delivers optimum flexibility and complete integration.
KEYnote 26 – Edition Fall 2013