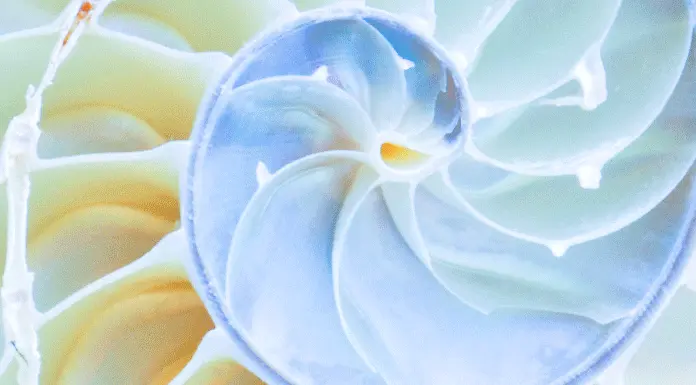 Continuity and Innovation @ Wibu-Systems
Wibu-Systems was founded in 1989 with the aim of developing simple and easy-to-use software protection systems. The idea was to protect intellectual property from reverse engineering and prevent illegal use of software, i.e., to provide copy protection and enable new business models. Even then our Wibukey offered features which are not commonplace today such as single-user and network user capabilities on one stick, individual encryption of program functions, and software usage protected by customized licenses.
Today, 24 years later, its broad range of unique products and its philosophy of combining continuity with innovation has made Wibu-Systems one of the world's most important solution providers:
Software-based activation
Smart card-based dongles with diverse interfaces
Web- and cloud-based license rollout with integration into sales processes.
Areas of use range from mobile systems through industrial applications in embedded systems and PLCs to desktop PCs, servers and the cloud. No other market competitor offers so many products across such a broad range of categories.
What does the term "continuity" mean to Wibu-Systems?
Company: Managed by the owner, financially independent, stable vision; staff, suppliers and customers share a common philosophy of cooperation
Staff: Same contact person over many years; continuous education and training in all areas; strong identification with the company, its products and goals
Development processes: Integrated into the QM system based on ISO 9001:2008; code metrics, daily builds, test driven development (partly using Scrum), professional product management, no outsourcing; design, development & production "Made in Germany"
Cooperations: R&D projects with universities, research institutes and other partners; involvement in standards committees such as USB IF, SDA, OPC; intensive participation in consortiums
Products: Long-term availability, high reliability, bill of materials (BOM), backwards compatible, upgradeable in the field, "Made in Germany"
Come on a journey through the history of Wibu-Systems' most important innovations:
1989:
WibuKey: Single-user and network dongle, still available in 2013
Licensing of up to 240 individual software functions with a single dongle
Software encryption only once, individual licensing for all customers
WibuKey available as an ASIC
1990:
WibuKey with serial interface and available as a plug-in card
Automatic protection of Windows and DOS applications without modifications to the source code
WibuKey dongles with FEAL algorithm from NTT in Japan, backwards compatible with V1 from 1989
4 billion different encryptions per license entry
1993:
WibuBox/M in PCMCIA card format
1994:
New award-winning WibuBox/P housing
Encryption of individual functions (AXAN, known today as IxProtector)
1997:
Wibu-Systems receives ISO 9001 certification
1998:
WibuBox/U with USB interface
2001:
2003:
Launch of CodeMeter with groundbreaking features:
Highest level security with smart card chips at its heart
Use of AES-128, ECC-224, RSA-1024, SHA-256 standard encryption methods, all usable via API
Large 64 KB license and data memory, space for more than 1,000 individually licensed functions
Internal tamper-proof clock in the CodeMeter dongle
Driverless: Mass storage communication used
Firmware update possible i.e. customer has access to revisions and new functions without sending in hardware
Development tools simultaneously support WibuKey and CodeMeter
2004:
AxProtector for automatic software protection without changing the source code, for native code running on Windows, Mac OS X and Linux as well as Java and .NET, for CodeMeter and WibuKey in a protected application
All WibuBoxes with 16 KB memory and FEAL-32 with 64-bit keys (export restrictions loosened, compatible with V1 from 1989 and V2 from 1990)
CmStick wins iF Design Award
First CmStick/M, dongle with flash disk
2008:
2009:
Launch of CodeMeter License Central for generating, managing and shipping licenses
Flexible license borrowing for all combinations of dongle and CmActLicense
2010:
Larger license and data memory (384 KB) allowing up to 6,000 individually licensed functions
CmCards in µSD, SD and CF format with up to 16 GB flash memory for industrial applications
Support of embedded operating system e.g. Wind River VxWorks
2011:
Launch of CmStick/C, the world's smallest USB CodeMeter stick
Launch of CmStick/T with uninterruptible clock
2012:
2048-bit RSA key
CmSticks in USB format, quick swap between HID and mass storage communication
Support of CODESYS IEC61131 development environment
Today in 2013, market competitors are presenting some of our innovations from 1989 as "new and unique." If you're in the process of looking for a new licensing solution, check us out first.
Benefits of partnership with Wibu-Systems:
Safe investment: Protection solutions with long-term availability
Future-proof: Ongoing hardware and software innovations, retrofits and updates possible
Focus on software licensing and protection: Clear objective to address a niche market across the board from mobile systems through embedded system, PLCs, industrial PCs, desktop PCs and servers, to the cloud
Trust: Constant contact person in an owner-managed and financially independent company with stable visions and goals
Partnership: Collaboration in R&D, open to new ideas
Made in Germany: Design, development and production with partners in Germany and local support worldwide
KEYnote 25 – Edition Spring 2013