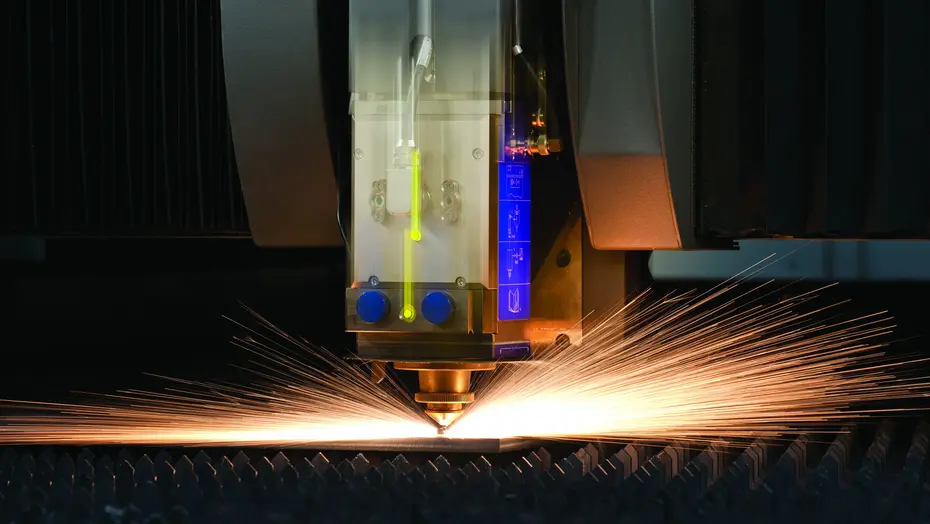 LVD – Belgium – Sheet metalworking tools
Wibu-Systems' CodeMeter provides cutting-edge protection for innovative graphical user interface technology on LVD Group's sheet metal working laser machines
Top line revenue growth
The challenge
With a new generation of metalworking machines featuring an advanced touch screen graphical user interface on select models of its laser cutting systems, the protection of this unique software technology took on top level priority for LVD's global operations. The LVD software introduces a major advance in machine performance, accomplishing both routine and complex cutting operations quickly and efficiently with minimal operator's input.
The solution
LVD opted for CodeMeter from Wibu-Systems to prevent reverse engineering and hacking of its latest proprietary laser cutting software, Touch-L. The decision was the continuation of a long-standing relationship based upon confidence and proven results. Wibu-Systems' technology allows LVD to integrate all security mechanisms into a single solution, ensuring that all LVD partners profit from the increase in performance.
The results
LVD attributes higher productivity and faster growth as tangible benefits of its long-term partnership with Wibu Systems, fostered by hack-free market records and a software dongle replacement rate as low as 0.1% in installations around the world. Operational efficiency is improved with Wibu Systems server-client floating license model, enhancing management workflow and remote update of licenses during polls.
Matthew Fowles
Group Marketing Manager, LVD Group
"We are pleased to extend our relationship with Wibu-Systems. The addition of CodeMeter to protect our software and source codes is an important factor, but not the only one. Wibu-Systems understands that LVD operates on a global scale, as they also have a strong worldwide presence. If a customer anywhere in the world needs a remote update of the dongle contents, an LVD software technician can take the necessary action without catching a plane. The ability to solve customers' requests quickly is invaluable for LVD."
The customer
The LVD Group is a leading manufacturer of a comprehensive range of sheet metal/plate working machine tools and software solutions, including laser cutting systems, punch presses, press brakes, guillotine shears and mid-level automation systems, integrated and supported by its CADMAN® PC based Windows® compatible software.
A competitive marketplace demands a new approach to Industrial Control Systems, one that takes into account scalability on a global scope, sustainability values, and the need for agility in production. Automation is the underlying key to success in a complex ecosystem; Original Equipment Manufacturers (OEMs) that can incorporate broad and deep security perspectives into their product portfolio have a competitive advantage. Security needs to provide seamless solutions that integrate easily into the customer's infrastructure. LVD sets an example as an OEM leader in this field and Wibu-Systems continues to advance with LVD during this exciting new phase of LVD's evolution.
Touch-L, LVD's latest generation of software, enhances the entire CNC machine process benefitting LVD's customer base worldwide. Touch-L simplifies the laser cutting process by using intuitive graphical icons and visual indicators to display and control functions such as lens and nozzle selection, download of a CNC file to the machine memory, quick file searching and file editing, preview of the part/nesting, and to provide real time reproduction of the cutting path.
After selection of the parts, Touch-L performs automatic nesting and job generation and production can begin. In an easy and intuitive way, the operator can change cutting qualities, the position and type of lead-in, and add or relocate micro joints for all online-generated jobs. Touch-L supports multiple extensions (including DXF/NC), USB memory and network drives.
Because of a successful decade-long working relationship with Wibu-Systems, LVD now integrates CodeMeter with Touch-L guaranteeing the highest degree of protection available. The CodeMeter technology is the basis of all protection and licensing solutions from Wibu-Systems; it is characterized by a standardized system for dongle and software-based activation, support of all PC and most common embedded operating systems, and security proven through Hacker's Contests. As well as flexible customization for all processes, this all-in-one solution includes worldwide technical and professional services, mirroring LVD's evolution.
The hardware-based component of CodeMeter, CmDongle, is available in the most complete form factor line up in the market,and uses internationally known symmetric and asymmetric encryption algorithms (i.e, AES, RSA and ECC). Each device is born with identical factory configuration which serves both stand-alone and networked environments, time-based and time-independent applications, local and Internet setups; the embedded eeprom can hold simultaneously up to 6,000 different licenses, and can be expanded with flash memory for complete software portability.
A smart card chip at the core of the CmDongle guarantees paramount security. Since the early days when Wibu-Systems technology was qualified by LVD in 1999, this particular aspect was deemed very critical. In the past, all other software protection solutions available were in fact found to be hacked with "workarounds" that could be effortlessly found on the Internet.
Integration was another key factor, according to Matthew Fowles, Group Marketing Manager, "During implementation we discovered how easy it is to integrate this complex technology. Even for smaller applications, Wibu-Systems enables straightforward and integrated protection. For us, this saves a lot of development time – time we are able to devote to our products. More complex projects were accomplished using the API, and all of our requirements were readily met.
"Today we have an optimal situation: a secure and protected software bundle exactly matches our license model. After many years of experience with Wibu-Systems, we are still enthusiastic about the extreme reliability and easy handling of this technology. In our opinion Wibu-Systems is one of the most reliable software protection companies out there, one that has significantly reduced our risk of being hacked.
After years of working with Wibu-Systems, we continue to be impressed by the extreme reliability and the easy handling of its security technology. CodeMeter fits in admirably in coping with LVD's ongoing technological evolution."
Matthew Fowles,
Group Marketing Manager, LVD Group