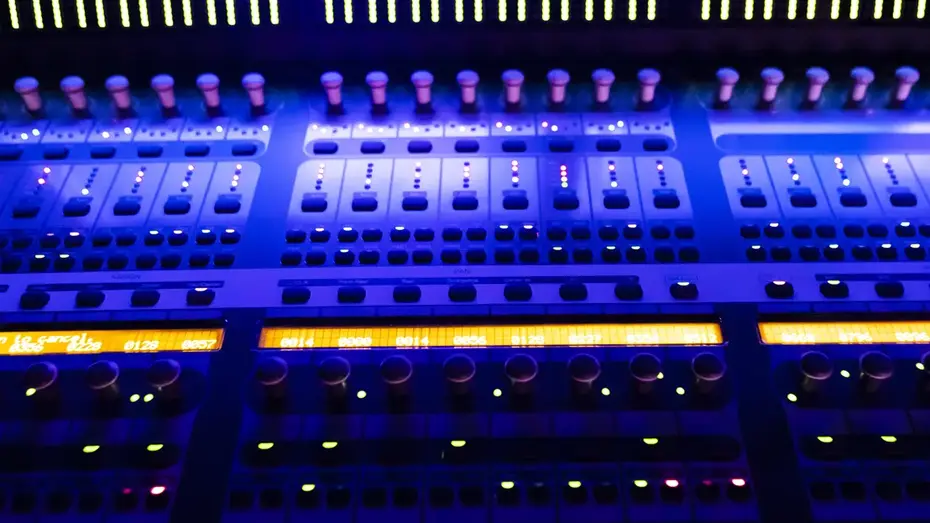 MAGIX – Germany – Multimedia
Starting in January 2005 MAGIX AG, the market leader for photo, video, and audio software, is protecting their professional audio software with CodeMeter. The new versions of Samplitude and Sequoia utilize the USB CM-Stick.

The main requirements set up by MAGIX are high security and high flexibility to support different planned marketing schemes. CodeMeter offers resistance to hacker attacks by using cutting edge technologies for protecting executable programs and strong algorithms like the symmetric encryption algorithm AES (Advanced Encryption Standard) with 128 Bit keys and the asymmetric algorithm ECC (Elliptic Curve Cryptography) with 224 Bit keys.
Licenses are stored inside the CM-Stick
The user stores the access permission to Samplitude and Sequoia in the CM-Stick together with the licenses of other MAGIX products or even products from other vendors. Thus he can store the access authorization of more than 1000 different software products within one single hardware device: the CM-Stick.
If a new version of the software is released, the access rights on the existing CM-Stick are changed by using the secure protocol CM-Talk. There is no longer any need to send serial numbers via insecure emails and enter them as long sequences of numbers.
CM-Stick free of charge for the customer
MAGIX offers free CM-Sticks to their customers either together with the initial software delivery or together with an upgrade. The software itself is delivered on CD.
If an enterprise needs Samplitude and Sequoia for multiple workstations, the CM-Stick is attached to the server and determines the number of active licenses. The number of available licenses can be changed at a later stage without problems, if the customer requires it. CodeMeter works independent of the platform on Windows, Linux and Mac OS machines.
CodeMeter is flexible and cost effective
"CodeMeter has convinced us because of the sophisticated security concept and the realization of different sales models – exactly corresponding to the customer preferences", explains Steffen Holly, Senior Product Manager of MAGIX AG. "For our products only a common solution can be considered that creates both customer satisfaction and security. Furthermore the use of CodeMeter enables us to handle the license management centrally – very comfortably and profitably."
Oliver Winzenried, C.E.O. of WIBU-SYSTEMS AG, adds: "CodeMeter is a perfect fit for the music sector: the customer can purchase expensive software complete or in smaller amounts at a fraction of the price, for example for a limited period of use. At the same time the content of many different authors can be protected and all licenses can be stored in one CM-Stick."
With Algorithmix GmbH and Magic Sounds GbR already two suppliers of additional tools for Sequoia and Samplitude have decided to use CodeMeter as well.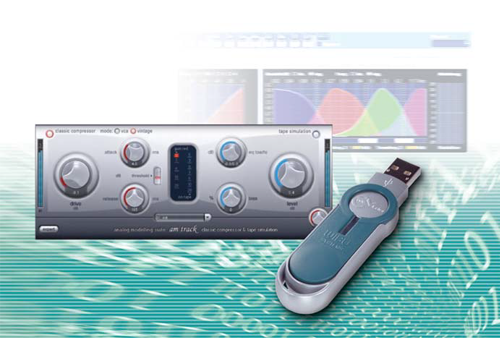 Easy point of entry: The CodeMeter portal
"The CodeMeter portal provided by WIBU-SYSTEMS offers us the possibility to sell licenses online without implementing our own online shop" says Ulrich Hatje, C.E.O. of Algorithmix GmbH.
In the future the creation of a dedicated MAGIX online shop is planned offering MAGIX products and additional third party addons. By using the protocol CMTalk, a fast and easy integration of additional vendors and products is possible.
Oliver Winzenried: "We count on the enthusiasm experienced by MAGIX AG to excite other companies and therefore users will get a wider range of products."
About Sequoia
Sequoia draws upon years of cooperation with experienced producers and sound engineers to tackle every challenge faced by modern professional recording studios. Besides a wide array of proven recording and editing tools.
Sequoia also offers new outstanding editing and crossfade functionality. It also includes intuitive source/destination cutting, excellent marker setup, and an efficient crossfade editor with which all crossfade parameters can be edited in real-time.
Sequoia needs no special DSP or audio hardware and works natively on host CPUs. The program can run on a laptop just as well as it does on a PC plugged into the studio. That means you can transfer your projects to mobile workstations – or anywhere else, for that matter.
You remain completely independent until the project is completed while enjoying those possibilities normally only offered by a fully equipped studio: multi-track recording, professional cutting, high-end effects (such as the real-time space simulator or sound restoration tools), a complete digital mixer, real-time CD burning functionality and much, much more.
Sequoia was designed for the requirements of modern, effective teamworking. Within a network, multiple users can work simultaneously with the software.
The integrated administration functions permit the assignment of individual rights of access and program configurations.
For years, Sequoia has been an integral part of leading broadcast and mastering studios worldwide, including the BBC, German public broadcasters WDR and MDR, Radio Bremen, the Vienna Symphonic Library and Sterling Sound in New York.
For sound engineers, music producers, radio journalists or cutters, Sequoia is an indispensable tool for any type of professional media production. Registered users enjoy professional service, customeroriented support, an exclusive forum and free support.
About Samplitude
Samplitude ranks among the most successful and ambitious solutions of its kind for PC-based audio authoring, editing and mastering.
The latest version offers many innovations while relying on important traditions – unique functionality and sound neutrality, excellent editing and processing options, perfect CD mastering and flexible adaptation to individual workflows.
The all-in-one software for the digital audio workstation: Recording, editing, mixing, Rich Media authoring and mastering – in fact, everything up to and including 'Red Book' compatible burning of audio CDs.
Not only are extensive tools available for all the work procedures mentioned above (universally in the 24 bit DVD standard and up to 192 kHz).
The renowned sound quality based on highly developed digital algorithms, absolute phase stability and consistent use of floating point calculations ensure that the sound keeps its nuances even after the most intensive digital processing.